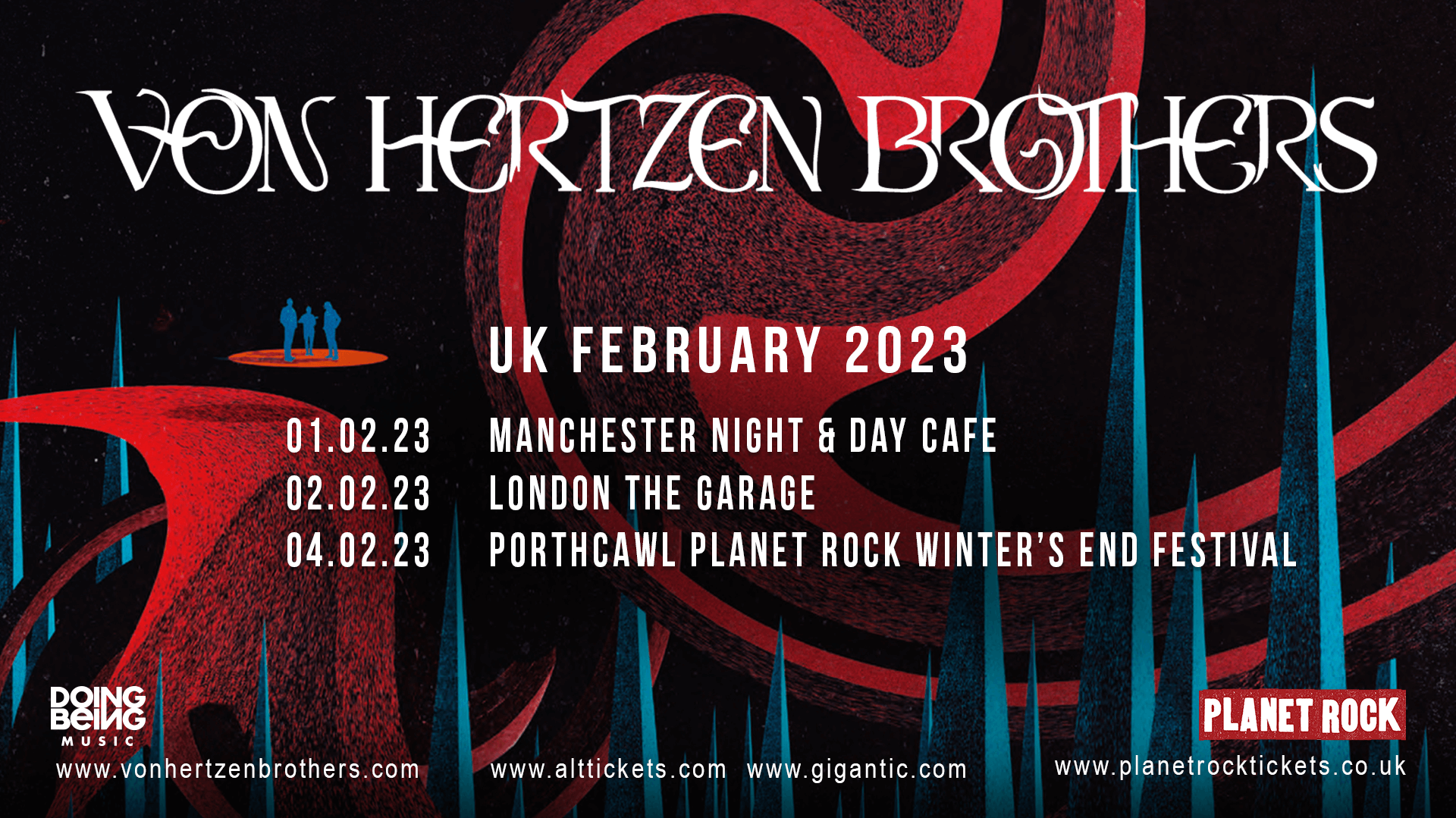 We are thrilled to open the new year with a bang by coming over to the UK to headline Planet Rock's awesome festival, Winter's End. The Planet Rock audience has always been amazing, and I'd say it feels like coming home when you come to play at one of their events.
We didn't get a chance to play in Manchester last May and we've always had a great time playing in London, so we added those extra dates to our forthcoming trip.
We are looking forward to playing our first gigs in the Kingdom.  So far, we've only played in the Queendom. Hopefully all our fans can make it to (at least) one of these three shows!
Tickets are on sale from midday 28th September 2022
https://www.alttickets.com/von-hertzen-brothers-tickets